2 New paintings to show on Wentworth Stand
I have just finished a couple of paintings which I will show for the first time on Sunday. They are both Acrylics on canvas and just need a coat of varnish tomorrow.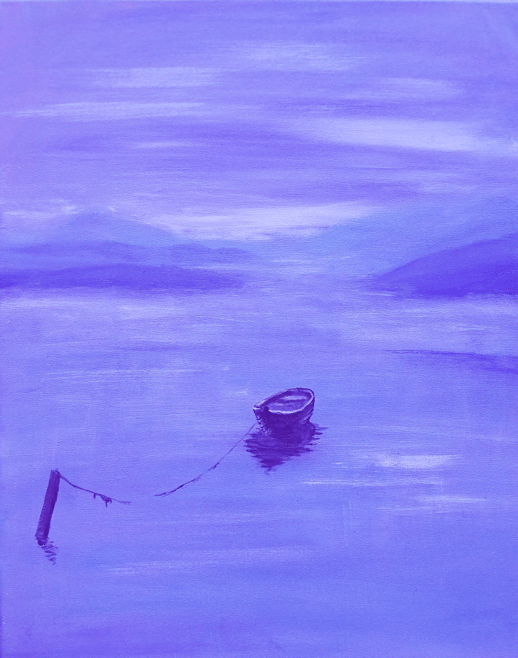 Excitedly I got my camera out, set the pictures up in the living room, took a few photos then looked at the result on the computer. What a disappointment. It was just too late in the day to get a good result. Both pictures have a terrible blue cast. And no amount of photoshopping is going to fix that!
I have tried my best with one of them, but the colours are wrong and the more adjustments made in photoshop the lower the quality. To give you an idea, the boat in the painting is actually a dark grey.
The them is one that I am drawn to paint, I love the serenity of the scene with a palette of just cadmium red, ultramarine blue and a tiny bit of burnt umber to get the dark grey when mixed with the blue. If you are in the Sheffield area, why not come and see it for real on my stand at the Classic Motor Show.